Top Fence Builder in Northern Virginia & the Shenandoah Valley
licensed, bonded, & insured class a contactor
Residential & Commercial Fences & Gates
Improve Your Outdoor Space with Beautiful Fencing that is Built to Last
Rugged Fence™ will make your Fence Dreams a Reality
There are many reasons for a fence here in Loudoun County, but no other business provides the craftsmanship and quality of fences like Rugged Fence. Since 2003, we have been building our reputation on honesty, dedication, exceptional quality, and attention to detail. From 3-board fences to vinyl, picket, wire mesh, and more, join the customers we now know as family and call Rugged Fence™ at (540) 441-0092 today!

If you choose that a particular fence is outside of your planned spend, Rugged Fence offers financing. We will work with you to find budget-friendly fence alternatives without quality compromise.
What Separates Us From Other Companies
We work with you to develop the best solutions for your needs
Building Rugged Fences is our passion. The best quality fences are delivered by combining quality products, an outstanding team of experts, & impeccable attention to details and the individual needs of our customers.
We Deliver an Enjoyable Experience
We differentiate from other companies by delivering an enjoyable experience our customers appreciate and continue to count on.
We Pay Close Attention to Your Needs
We have formed trusting and long-lasting relationships with our customers by closely listening to their needs.
We Are Dependable
We are not your typical quota-driven fence provider but rather a friendly, customer-oriented, and honest company.
We Deliver Quality
We are committed to the highest standards of excellence that ensures the highest quality of workmanship.
2. Tell Us What You're Looking For
Describe your project and main purpose for it. We will record brief details of your project, your needs, and timeframe expectations.
3. Determine Layout & Style
At the scheduled meeting, we will walk the property and determine the fencing perimeter (linear footage, placement of gates, etc.) We are here to help you find the right style of fence to meet your needs and complement the style of your home.
We'll prepare an estimate for you to review and approve. In the event you need to change or alter anything in your layout and/or materials used, let us know and we will adjust accordingly.
Once we've agreed on all the details, the contract will be signed by both parties, the purchaser and the contractor, and the project will be set on the schedule. We schedule your project based on the urgency of your needs and our current availability. We help you coordinate necessary documentation to comply with local HOA and zoning requirements. The deposit will be collected upon receiving the signature.
We ensure proper markings are placed on your property and necessary materials are delivered ahead of time. Identify property markers.
Prior to build day, we will meet with you again to confirm the layout of your fencing. Our knowledgeable and professional team will install your fence in a timely manner.
We finish the project on time and when you're fully satisfied. The final, and critical step in our building process is to ensure you are happy with your fence! We are here for you now, and in the future, to answer any questions or concerns.
We greatly welcome our customers and appreciate their loyalty and commitment to help us grow and continue providing personable and professional fencing services in the local area.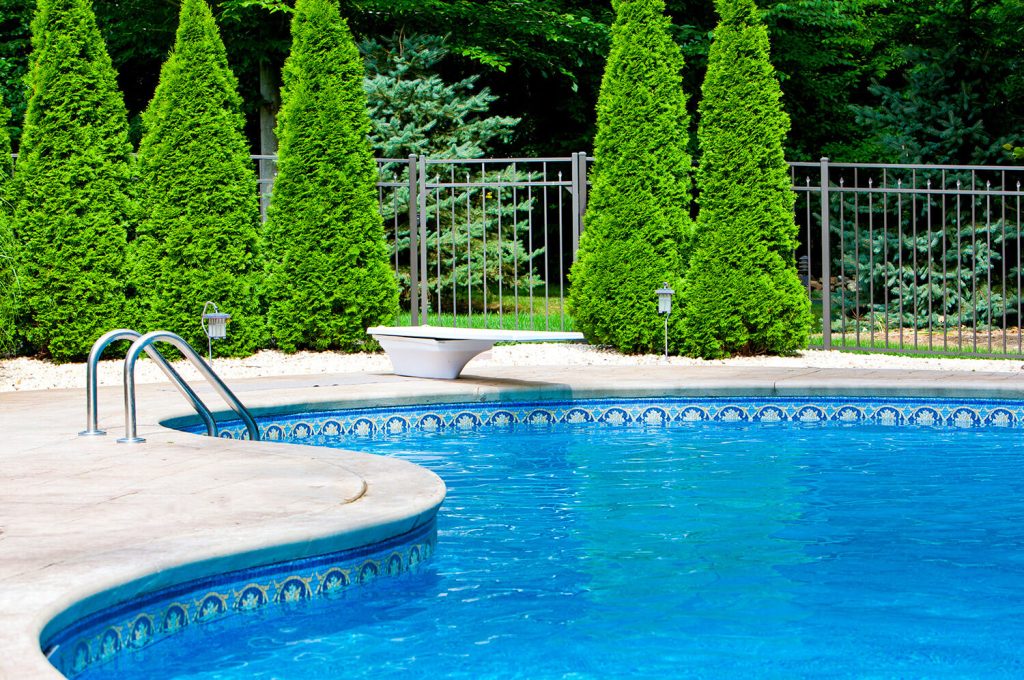 Residential & Commercial Projects
From residential wood or vinyl privacy fences to large agricultural and commercial fence projects, Rugged Fence™ is the local builder of choice. Building fences is our passion, and we believe the best fences are delivered by combining high-quality products, an outstanding team of experts, an impeccable attention to details, and focusing on the individual needs of our customers.
"Our impeccable reputation is built on reliability, attentiveness, and compassion. We listen to our customers. Most importantly, we deliver service that not only meets your expectations, but exceeds it on every level. We work very hard to establish and maintain a credible reputation with our customers while continuing to earn trust from our new customers. We pay close attention to your needs and personal preferences; we treat your property and projects with respect and attention."
There is no better local, family owned fence company out there, From consultation to installation this company is simply amazing. They do what they say and say what they do. The work, products, and overall quality is top notch and their communication and professionalism is simply incredible. Highly recommend!
Rugged fence did a wonderful job installing our new fence and removing the old one. They were fast, professional, and the fence looks amazing. We could not be happier with our new fence and would recommend Rugged Fence to anyone looking to do a project. We appreciated the owner stopping by to check that the project had been completed and going the extra mile to make sure we were satisfied.
It was great working with Rugged Fence! They recently installed a 3 board paddock fence. Spencer is very easy to work with, and super responsive! Also, his pricing is more than fair! Highly recommend!